Well, it's time for me to officially create a thread for my game I'm developing for the past few weeks now.
The (current) name is Varankor. That name is related to the little story, which I'll release along with the game when it's done.
The game tries to combine standard rogue-like elements with a modern touch.
Last Update: 02/05/2012Currently implemented features
Procedural generated maps in a 3D space (x/y/z) while obviously only displaying a 2D space (think of the z-level as the current floor the player's on)
Field of View
Minimap
Basic AI with A*-pathfinding
Basic GUI with drag&drop functionality (buttons, frame, hud, tooltip, windows, ...) - with floating damage values above any creature's head, like in MMOs
Basic class system (4 classes are currently planned)
Basic fighting - with currently static values - (strength, defense, level)
Getting XP for kills & leveling up
Basic item system. Different interfaces for consumables, weapons, etc. Drag & Drop also works basically
Dynamic loot system. Every mob has loot tables with specified drop chances for a given item
Planned features
Attributes (strength, dexterity, ...)
Character equipment with boni and stuff
Magic system
Saving/loading of course
Bosses
Procedural generated items with different rarities and attributes
???
Inspiration is being drawn from
http://trystans.blogspot.de/2011/08/rog ... lipse.html
, this tut made me start this game in Slick.
Here are some screenshots of the current build:
Showing the very basic char creation state: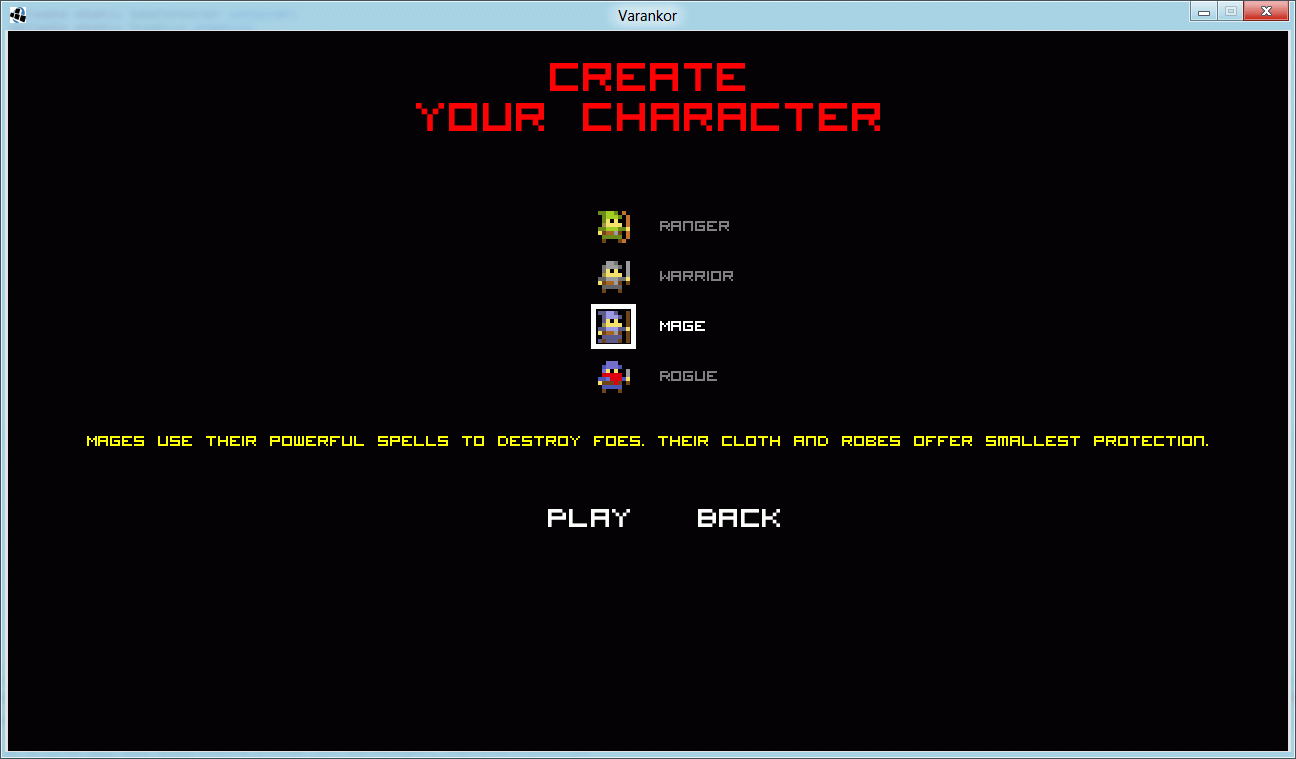 Showing ingame while the hero is getting attacked: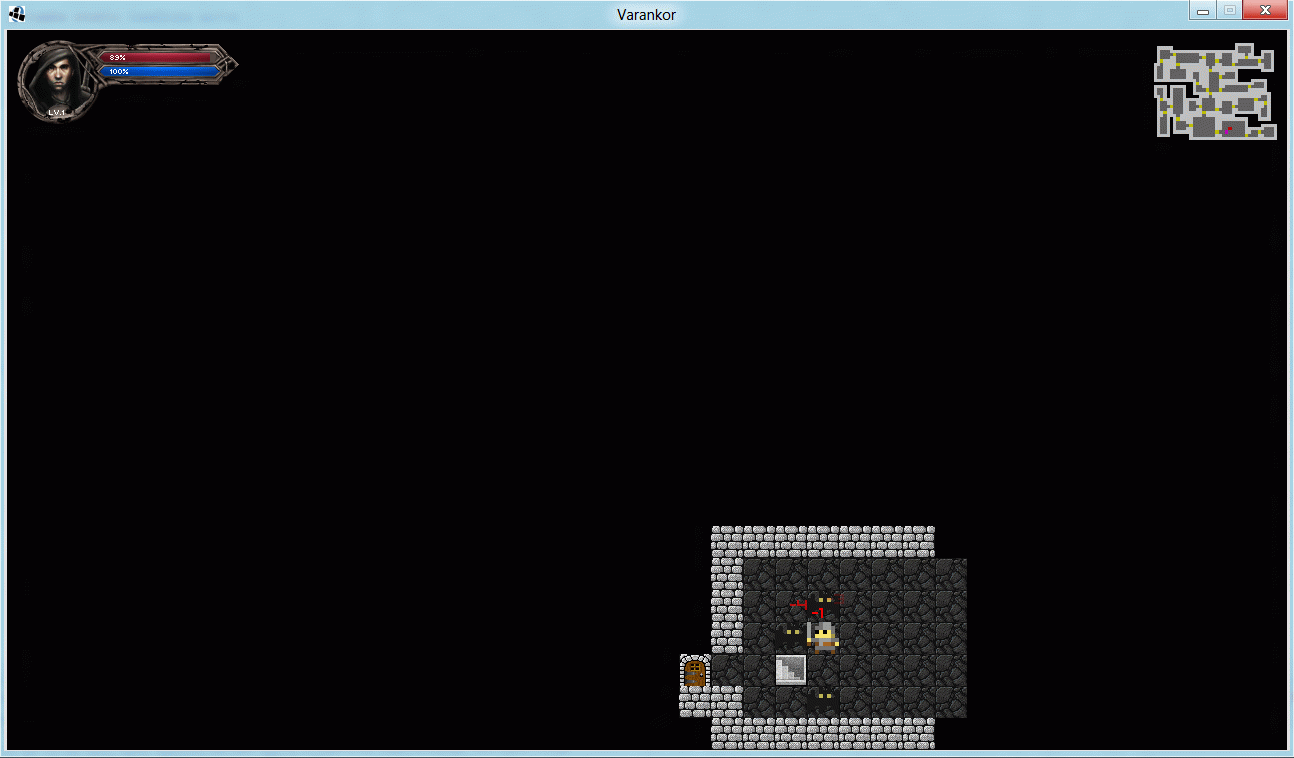 Showing the loot and inventory screen: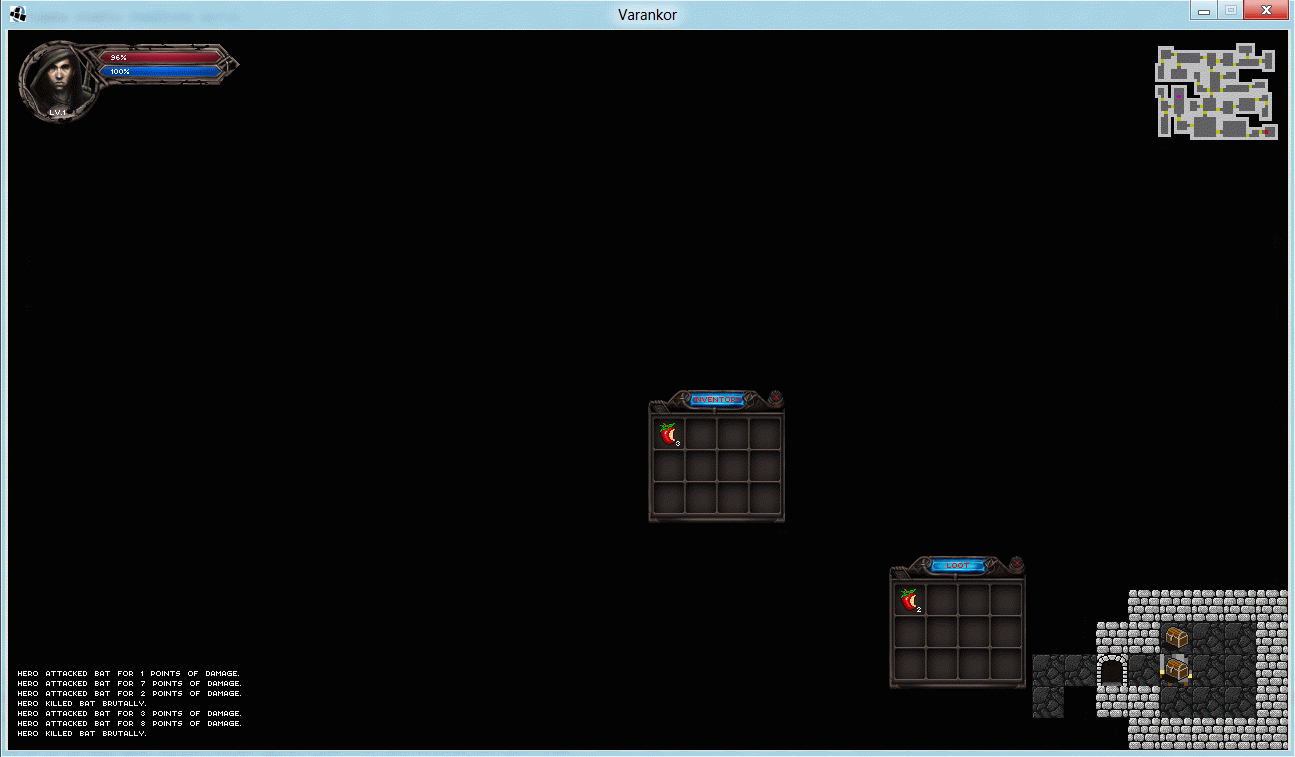 The character screen: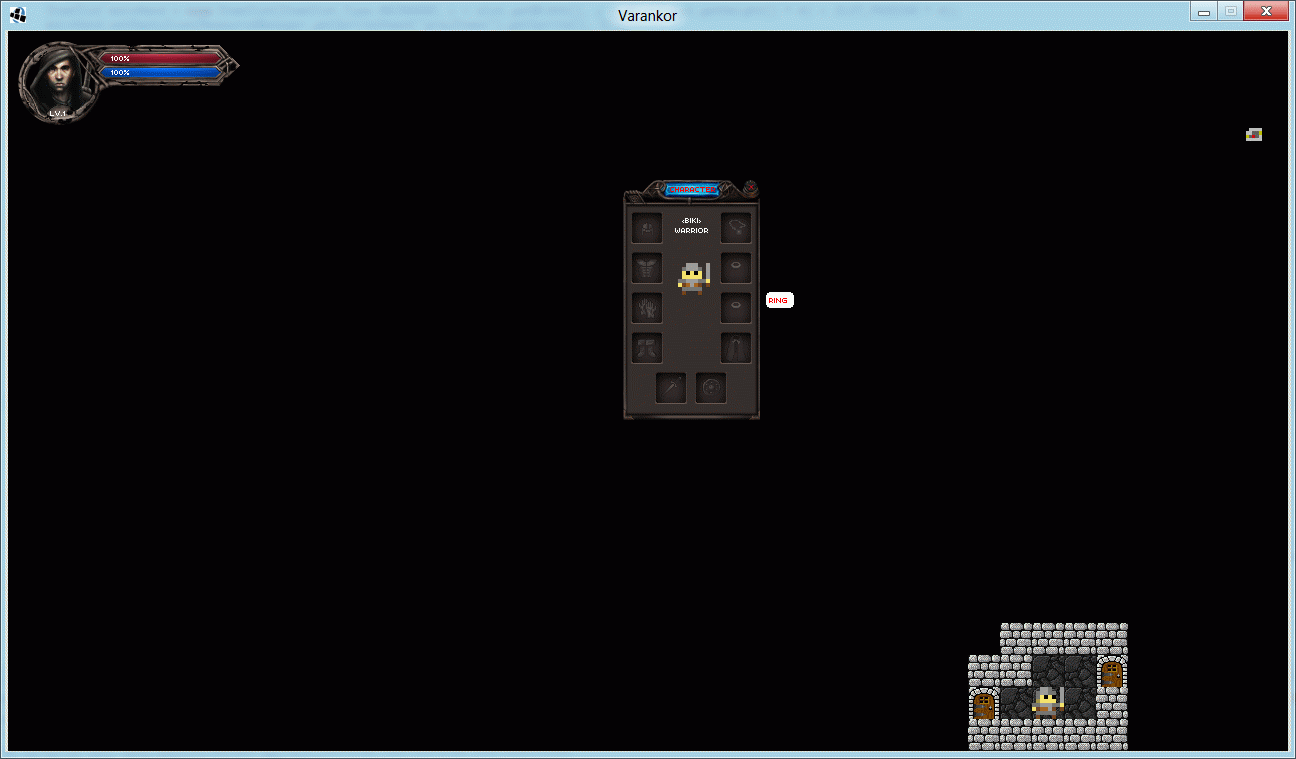 The graphics are collected from
http://opengameart.org/
- awesome site, pleace check it out!
Some tiles and the chars are from Oryx, I might replace them later on.
Biki