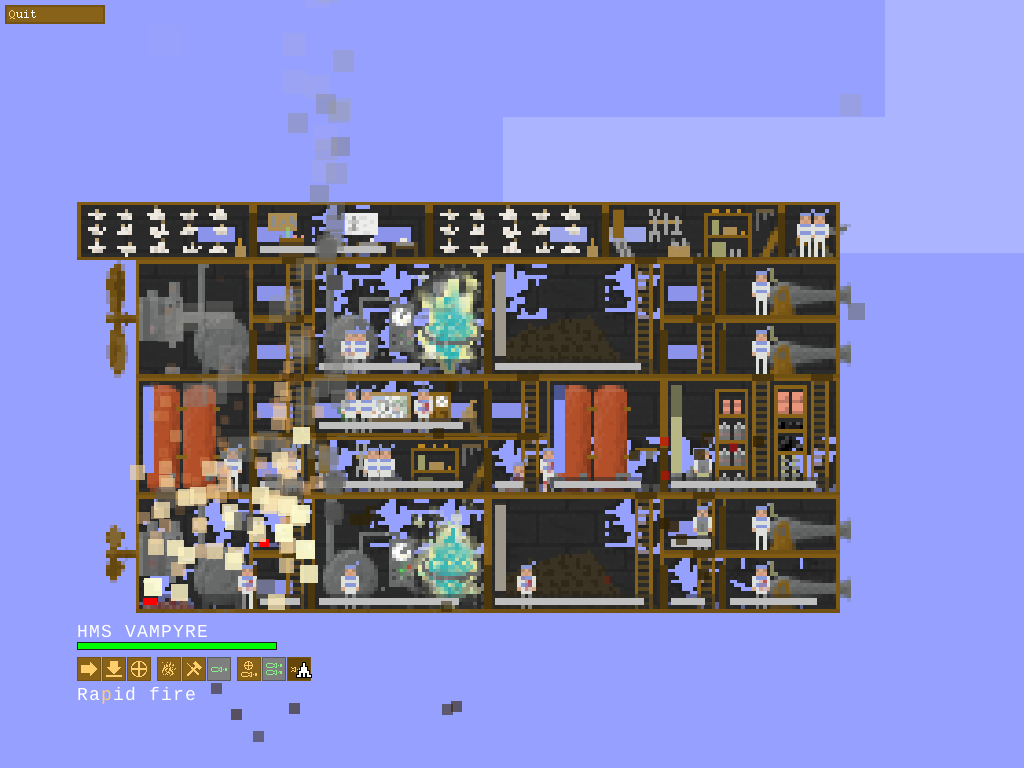 After my
first small game
, I'm developing a strategy game about designing diesel-punk airships and having explodey territorial fights with them. I'm gearing up for an "early access" version in early March.
Right now, the game's very much in development, but you can design ships and have them fight, both single-player and multiplayer. Later, I want to add cool stuff like ship-to-ship boarding, wheeled vehicles and, uh, dragons. The game also features somewhat overly realistic
heraldry
. Early access players will be able to create and register their coat of arms for use in multiplayer contests.
Website
|
IndieDB