Dear Slick Community,
First of all, I would like to apologize if there are a lot of mistakes. English is not my mother language...
I am currenlty working on an isometric RPG game called "Little God". I will not divulge the scenario here but, as the game was done using Slick, I would like to share with you the first demo and the gameplay.
The game will be an open world. You can go everywhere you want and explore whatever you want.
The fight will be turn based. During the turn, the character can move for a maximum distance depending of its speed and cast some spells. Yo can hide yourself behinds trees to avoid the long distance attack or face the monster directly. All will depend on your strategy.
The following ideas are already developed in the game:
The map is a planet. This means that you are not blocked in a corner when you reach the end of the map. If you always go straight, you will come back at your first place.
You do not have predefined spells. You will craft your own spells using the resources you will drop on the monsters
The monsters does not have levels. They are evolving with you every time you gain a level.
And here are some screenshots: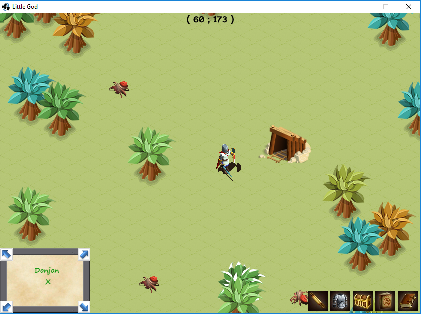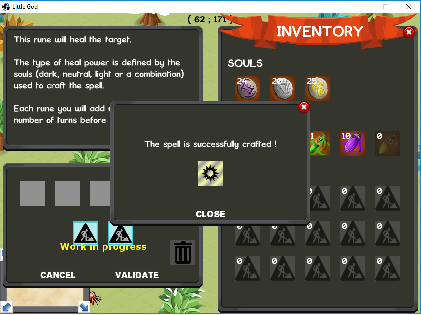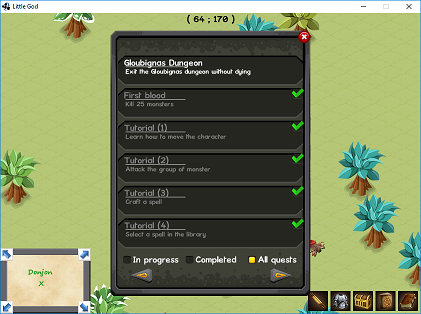 If you want to test it and to give me your feed-back, please do not hesitate to download it and play it a couple of minutes

https://drive.google.com/file/d/1VyPdR-rSo7YgwsHUJ6N7KFSqQmzbPBad/view?usp=sharing
All feed-back will be appreciated!!!
I also mention here that the characters are all from reinerstilesets. But if someone with characters graphical skill want to join me in the adventure, he or she will be welcome